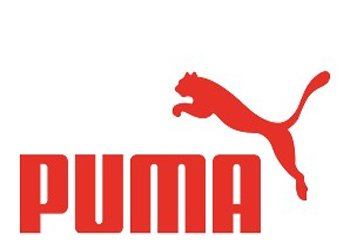 PUMA AT A GLANCE / PUMA is one of the world's leading sports brands. We design, develop, and sell footwear, apparel, and accessories made for those who are looking to be "Forever Faster". For over 65 years, PUMA has established a history of making fast product designs for the fastest athletes on the planet. The official PUMA Online Store offers a large selection of Mens, Womens and Kids PUMA Shoes, Clothing, Accessories, and Equipment.

PUMA Football offers products including the evoSPEED, evoPOWER, evoTOUCH, where you'll find a selection of boots, clothes and sports accessories. We also carry jerseys and fanwear for Arsenal, BVB, and Italia football clubs, as well as many additional sponsored clubs. Our performance products can be seen on our Ambassadors, including Sergio Agüero, Cesc Fàbregas, Marco Reus, Radamel Falcao, Olivier Giroud, Mario Balotelli, and, in women's football, Brazilian powerhouse Marta. We also carry a full line of boots, apparel, and equipment for everyday footballers.

PUMA Running is built from the top down for the world's fastest man, Usain Bolt. IGNITE Running Shoes, Disc technology, and our Speed Series Running Shoes are perfect for those looking to stand out and be seen. Our Running Apparel and Running Accessories are also infused with technology to get you optimal performance, as well safety and visibility.
Tbilisi, Georgia
10, Vazha-Pshavela Ave. Tel.: 2 38 39 89
----------------------------
Trade Center "Tbilisi Mall" Tel.: 2 30 52 54
----------------------------
Trade Center "Sity Mall" Tel.: 571 71 00 66
----------------------------

Batumi, Georgia
23 Baratashvili str. Tel.: 27 25 95